InvestmentNews Names Our Own Wade Pfau Among The 'Icons & Innovators' Of 2016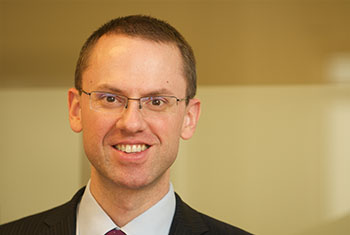 Our Director of Retirement Research, Dr. Wade Pfau, was recently named one of InvestmentNews' Icons & Innovators of 2016. According to IN, the list recognizes the people who have "shaped and transformed the financial advice profession."
All told, the list includes 20 people – 18 innovators and two icons. Dr. Pfau was listed as an innovator, which IN defines as "those who have conceived new ideas and tools that have propelled the industry forward."
You can watch a series of videos interviewing all of the innovators and icons here.
All 20 icons and innovators will be honored at a public luncheon on April 3 in New York City.
Dr. Pfau earned his Ph.D. from Princeton in 2003 and quickly went on to become one of the leading voices in retirement income planning. Since forming his blog, Retirement Researcher, in 2010, he has published thousands of essays, studies, research projects, and collected thoughts that have helped move the retirement and financial planning industry forward. 
In 2016, he published his first book, Reverse Mortgages: How to Use Reverse Mortgages to Secure Your Retirement.
Dr. Pfau joined McLean Asset Management in 2014 as a Principal and as Director of Retirement Research. Since then, he has been helping McLean's clients gain confidence in their retirement plans using his vast experience and latest research.
If you do not already follow Dr. Pfau's blog, you can subscribe here.
DISCLOSURE: Third-party rankings and recognition from ratings services are no guarantee of future investment success. Working with a highly rated advisor does not ensure that a client or prospective client will experience a higher level of performance or results. Ratings should not be considered an endorsement of the advisor by any client nor are they representative of any one client's evaluation. The Journal of Financial Planning analyzed many of the top financial publications from the last 30 years and noted the top 100 most frequently published authors for two periods: from 1985-2014 and 2005-2014. McLean Asset Management Corporation is a registered investment advisor and only transacts business in states where it is properly registered, or excluded or exempted from registration requirements. The content of this publication is for informational purposes and is not an offer or solicitation for investment services or products.
McLean Asset Management Corporation (MAMC) is a SEC registered investment adviser. The content of this publication reflects the views of McLean Asset Management Corporation (MAMC) and sources deemed by MAMC to be reliable. There are many different interpretations of investment statistics and many different ideas about how to best use them. Past performance is not indicative of future performance. The information provided is for educational purposes only and does not constitute an offer to sell or a solicitation of an offer to buy or sell securities. There are no warranties, expressed or implied, as to accuracy, completeness, or results obtained from any information on this presentation. Indexes are not available for direct investment. All investments involve risk.
The information throughout this presentation, whether stock quotes, charts, articles, or any other statements regarding market or other financial information, is obtained from sources which we, and our suppliers believe to be reliable, but we do not warrant or guarantee the timeliness or accuracy of this information. Neither our information providers nor we shall be liable for any errors or inaccuracies, regardless of cause, or the lack of timeliness of, or for any delay or interruption in the transmission there of to the user. MAMC only transacts business in states where it is properly registered, or excluded or exempted from registration requirements. It does not provide tax, legal, or accounting advice. The information contained in this presentation does not take into account your particular investment objectives, financial situation, or needs, and you should, in considering this material, discuss your individual circumstances with professionals in those areas before making any decisions.