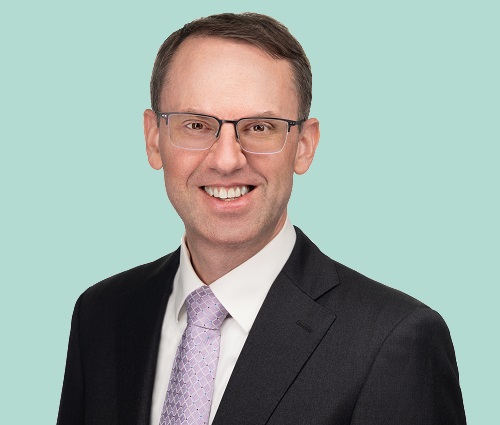 WADE PFAU, PH.D., CFA, RICP®
Principal, Director of Retirement Research
Wade joined McLean in 2013, the same year Investment News named him one of the "20 people expected to shape the financial advisory industry." Since then, IN has named him to their lists of industry leaders every year, most recently on their list of "Icons & Innovators" of the financial industry in 2016. He has been recognized with numerous other honors, including sharing the 2012 Academic Thought Leadership award from the Retirement Income Industry Association for his work evaluating outcomes of different retirement strategies.
Working with the advisors at McLean, Wade is able to see his research implemented into practical application through actionable solutions for clients. Wade is Professor of Retirement Income and Director for the Retirement Income Certified Professional (RICP) designation at
The American College
in King of Prussia, PA, and he publishes frequently in a wide variety of academic and practitioner research journals. He is also an active 
blogger at Retirement Researcher
, and is a monthly columnist for 
Advisor Perspectives
, a RetireMentor for MarketWatch, a contributor to 
Forbes
, and an Expert Panelist for the 
Wall Street Journal
.
Wade was born in suburban Detroit in 1977 and lived there until he was 15. He then moved to Des Moines, Iowa, where he graduated from East High School in 1995. From 2003 to 2013, Wade lived in Japan, where he worked with the National Graduate Institute for Policy Studies and published a landmark paper challenging the 4 percent rule.
Education
B.S. Economics, B.S. in Political Science, B.A. in History, University of Iowa
M.A. Economics, Princeton
Ph.D. Economics, Princeton
Professional Certifications & Associations
Chartered Financial Analyst® (CFA)
Financial Planning Association, Member
Greatest Professional Satisfaction
It's much harder to have a positive impact on people's lives as a traditional economist, which is how I began my career.  When I started a blog about retirement income research, based on my financial and retirement planning research, I received positive comments from readers who had benefited from my research. This was very satisfying, and why I'm quite excited about my role at McLean Asset Management. Now I have the opportunity to bring the best practices from research into practical application for our clients on an ongoing basis.
Greatest Personal Satisfaction:
It is greatly satisfying to spend lots of time with my three children and watch them grow up and adapt so well to life. They bring me greater focus on why it is important to work hard and to save.
Third party rankings and recognition from ratings services are no guarantee of future investment success. Working with a highly rated advisor does not ensure that a client or prospective client will experience a higher level of performance or results.  Ratings should not be considered an endorsement of the advisor by any client nor are they representative of any one client's evaluation.