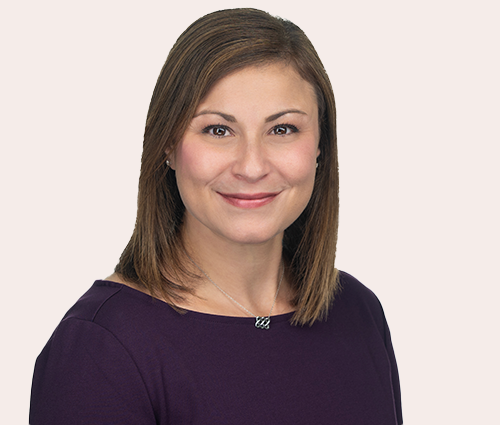 PAULA FRIEDMAN, MBA, CFP®, AIF®, CPFA
As a Managing Principal, Paula oversees the daily operations of McLean and drives the vision and execution of the strategic plan of the firm.
When Paula joined McLean in 2013, she was struck by the firm's unique culture and entrepreneurial mindset. Early in her career as a recruiter, she observed the inner workings and management style of hundreds of companies. It was through this experienced perspective that Paula recognized the distinctive nature of McLean's cultural environment and immediately embraced the professional trust, accountability, and client-centric innovation ingrained throughout the company.
Instead of doing things 'the way they have always been done', McLean pushes beyond established boundaries and practices through ongoing analysis and improvement of its client services. By always seeking to further optimize portfolio management, tax efficiency, financial planning, and distribution planning, McLean works tirelessly for its clients.
In her leadership role at McLean, Paula strives to preserve the warm, familial culture of the firm while pursuing initiatives to optimize outcomes for our clients. She is fueled by McLean's mission and its fiduciary approach to building personalized retirement solutions that keep clients at the center of all recommendations.
Prior to joining McLean, Paula served as Director of Retirement Plan Services for a CPA wealth management firm. She worked closely with business owners to design and manage their retirement plans, which included investment selection and monitoring, plan design, participant education, and fiduciary consulting.
Education
M.B.A. Ithaca College
B.S. Planned Studies, Ithaca College
Accounting Certificate, University of Maryland
Professional Designations and Associations
CERTIFIED FINANCIAL PLANNER™ (CFP®)
Accredited Investment Fiduciary® (AIF®)
Certified Plan Fiduciary Advisor (CPFA)
Greatest Professional Satisfaction
Fostering a work environment where everyone feels they can bring their best selves to work each day. Everyone at McLean is aligned around our mission, and it is exciting to watch the team come together to optimize client outcomes.
Greatest Personal Satisfaction
I am in awe watching my two daughters grow and learn every day. They are truly my greatest accomplishment (and made me realize how much I appreciate my own parents).