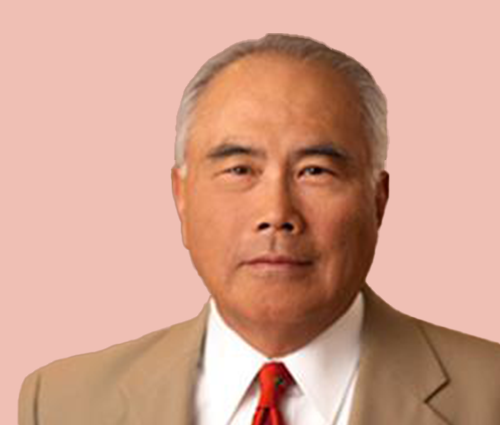 DEAN UMEMOTO, CFP®, CHFC®
Dean is the founding principal and president of McLean. His articles appear in peer reviewed professional publications such as Journal of Financial Planning and he has spoken at several professional and educational seminars at both the local and national level. Dean is also a two-time recipient of the Northern Virginia Community Foundation Crystal Award, given each year to an individual or organization for outstanding service and dedication to the foundation.
Education
Professional Designations and Associations
CERTIFIED FINANCIAL PLANNER™
Chartered Financial Consultant (ChFC®)
Past President of the Greater Washington D.C. Chapter of Society of Financial Service Professionals
Past Board Member & Chairman of the Investment Committee for the Northern Virginia Community Foundation
Past Board Member and Vice Chairman of the Parkinson Foundation of the National Capital Area
Greatest Professional Satisfaction
As the founder of McLean Asset Management Corporation, it is very gratifying to see how much clients benefit from our advice. We have helped clients achieve financial security in retirement, and helped them transfer assets to loved ones in a tax-efficient way. And now we advise the children of many long time clients as they plan for their own future. One of my mentors told me, "When you throw bread on the water, it always comes back to you," meaning, if you help clients in a selfless manner, they will take care of you. That has certainly been true for our firm.
Greatest Personal Satisfaction
I love fly fishing. Every June, we take our grandsons to Montana for a week of fly fishing—five years and counting so far. Watching them become proficient in this sport has brought me great satisfaction. Our youngest said on his first trip, "Fly fishing is a lot harder than other kinds of fishing, but it is a lot more fun." We practice catch and release, so there is no reward other than the gratification of honing one's skill to a point where you are able to catch large, wily trout with very small flies.
Third party rankings and recognition from ratings services are no guarantee of future investment success. Working with a highly rated advisor does not ensure that a client or prospective client will experience a higher level of performance or results.  Ratings should not be considered an endorsement of the advisor by any client nor are they representative of any one client's evaluation.