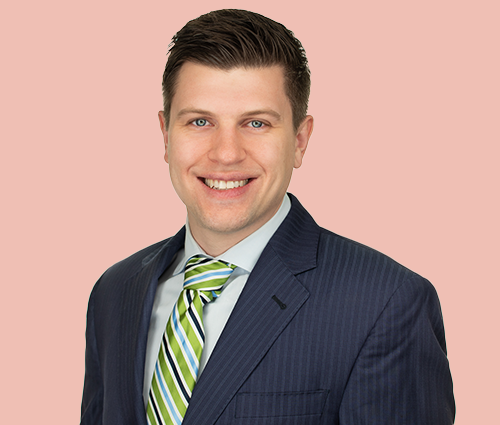 CHRISTIAN LITSCHER, CFP®, CFA
Christian is a Lead Advisor at McLean where he works with our Virginia-based advisory team to serve clients using his formidable technical skills and investment expertise. Prior to his role as a Lead Advisor, Christian was a Financial Planner at McLean where he supported the advisory team with financial plan preparation and analysis. Prior to working as a Financial Planner, Christian was an Investment Associate at McLean, where he was a member of the Investment Operations Department. His responsibilities included monitoring portfolios, trading, reporting, and providing technical support for advisors. Christian graduated from Virginia Tech with a BS in Business and completed the CFP® Certification Education Track. He currently holds the CFP® and CFA designations.
Education
B.S. Business, Virginia Polytechnic and State University, CFP® Certification Education Track
Professional Designations
CERTIFIED FINANCIAL PLANNER™ (CFP®)
Chartered Financial Analyst (CFA)
Greatest Professional Satisfaction
Being part of a team that helps clients reach their financial and life goals.
Greatest Personal Satisfaction
Spending time with friends and family.
Disclosure: Third party rankings and recognition from ratings services are no guarantee of future investment success. Working with a highly rated advisor does not ensure that a client or prospective client will experience a higher level of performance or results.  Ratings should not be considered an endorsement of the advisor by any client nor are they representative of any one client's evaluation. In the Washington DC Area, Five Star Professional considered 1,837 award candidates, and 227 were named 2015 Five Star Wealth Managers. Criteria used to make these determinations were: Credentialed as an investment advisory representative or registered investment advisor; actively employed as a credentialed professional in the financial services industry for a minimum of five years; favorable regulatory and complaint history review; fulfilled their firm review based on internal firm standards; accepting new clients; one year client retention rate; five year client retention rate; non-institutional discretionary and/or nondiscretionary client assets administered; number of client households served; educational and professional designations. For more information, go to https://www.washingtonpost.com/lifestyle/magazine.
Northern Virginia Magazine named Top Financial Professional in seven categories: Employee Benefits, Estate Planning, Income Tax Planning, Insurance Planning, Investment Planning, Retirement Planning, and Risk Management. In 2015, there were 755 financial advisers considered, and 144 were named a Top Financial Professional. For more information, go to www.northernvirginiamag.com